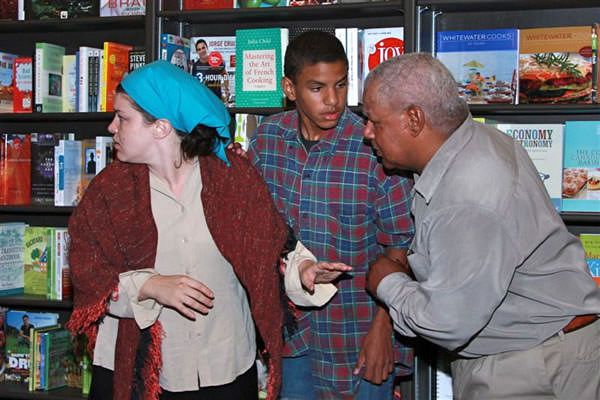 Play-in-development. Choral workshops. Dance workshops.
Experience the birth of a new musical.

Joan Chandler and david sereda are the creative duo adapting the children's novel by Karleen Bradford (Scholastic Books publisher) for the stage. This is the story of 11 year old Julia May Jackson and her family as they escape from slavery in the South, and set out along the Underground Railroad, seeking liberty and a home in the Glory Land, Canada — only to find true freedom blocked at every turn. This true story is set in 1863-64.
But this epic tale is not only about the Underground Railroad, it reflects the stories of many newcomers who hope for a better life here in Canada.
Contact Sheatre if you would like to explore this story with your group or school.
We host workshops in St. Catharines, Toronto, Owen Sound and elsewhere to explore the show's music, choreography and script. Work with Joan, david, choreographer Kevin Ormsby of Kashedance and theatre director Rhoma Spencer.

SONGS ON A DESPERATE ROAD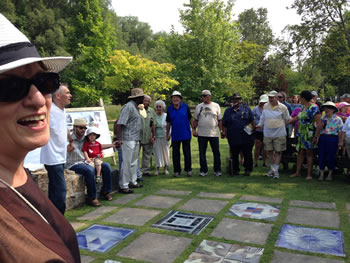 In these song circles led by david sereda, the music we sing is the group of songs known as "the Spirituals", songs that were written by Black people in the southern United States during the terrible time of slavery. Though seemingly simple, these songs carry rich meaning and humanity, and some also carried hidden messages to help Freedom Seekers escape to the safety of the North and Canada on the Underground Railroad. We also sing some of the new songs written by david sereda for the musical, A DESPERATE ROAD TO FREEDOM.

Some Freedom Seekers settled in Owen Sound, the northernmost terminus of the UGRR. Their descendants gather every August for a grand reunion, and we have been honoured to sing with them for the past few years. Consider that "home" and "Canaan" and "Heaven" in the Spirituals could mean a safe place to run to, and it's true to say that those songs directed refugees all the way north to Owen Sound. So we sing the Spirituals with the descendants of the very community of people who wrote them, an amazing journey comes full circle and the songs come home!
Bring it home to your community.
SONG AND DANCE WORKSHOP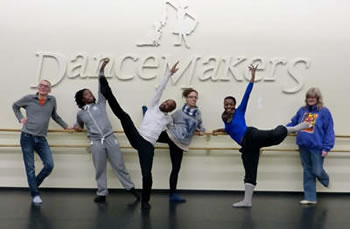 In April 2014, Joan Chandler and david sereda hosted award-winning choreographer Kevin A. Ormsby (KasheDance) and three dancers, Kerry-Anne Wright, Aisha Nicholson and Nickeshia Garrick in Owen Sound for an intense two-day exploration of how movement and the songs of the musical play off of each other. We worked on four songs over two days, and learned so much about how movement and action combined with music can tell our story. It was also great to take the visiting artists to Grey Roots Museum and Archive where Petal Furness gave us background on Black Freedom Seekers who were important members of early Owen Sound and Grey Bruce. A trip to Inglis Falls and Harrison Park to see the Black History Cairn also gave us all creative input for our second day in the studio.
Says sereda, "The music that came from that extreme suffering is so inspiring: it had to be, because its job was to uplift, direct and comfort people who were in such desperate situations."
PLAYWRIGHT'S WORKSHOP AND READING

Sandi Ross, Andrew Moodie, Elley-Ray Hennessy, Kanika Ambrose, Beau Dixon and Emily Ferrier shared their talents in a workshop directed by Rhoma Spencer. They enabled Joan and david to hear the play read – and, in part, sung. Also valuable was the chance to showcase the work for the public who came from across the Niagara region as well as Toronto for our St. Catharines event on May 2, 2014. The feedback was positive and invaluable. With 6 talented actors playing over 40 characters, and david singing most of the songs, our audience followed the action. Joan said, "It's been in my head for 5 years. To hear it -- what a treat! After the first act, I chuckled when I found myself thinking 'this is good; who wrote it? Oh, me.'" Joan and david got a clear idea how to hone the piece. A final draft is now ready for production.
Our thanks to award-winning actors and up-and-coming performers who shared their talent and to the Department of Dramatic Arts at Brock University for the work space.