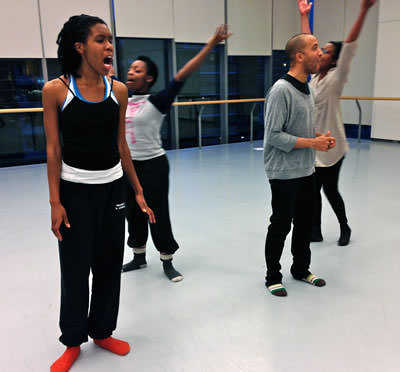 Play-in-development. Choral workshops. Dance workshops.
Experience the birth of a new musical.
Listen to the Music
"When The Tide Rolls Out"
Joan Chandler and david sereda are the creative duo adapting the children's novel by Karleen Bradford (Scholastic Books publisher) for the stage. This is the story of 11 year old Julia May Jackson and her family as they escape from slavery in the South, and set out along the Underground Railroad, seeking liberty and a home in the Glory Land, Canada — only to find true freedom blocked at every turn. This true story is set in 1863-64.
But this epic tale is not only about the Underground Railroad, it reflects the stories of many newcomers who hope for a better life here in Canada.
Contact Sheatre if you would like to explore this story with your group or school.
We host workshops in St. Catharines, Toronto, Owen Sound and elsewhere to explore the show's music, choreography and script. Work with Joan, david, choreographer Kevin Ormsby of Kashedance and theatre director Rhoma Spencer.